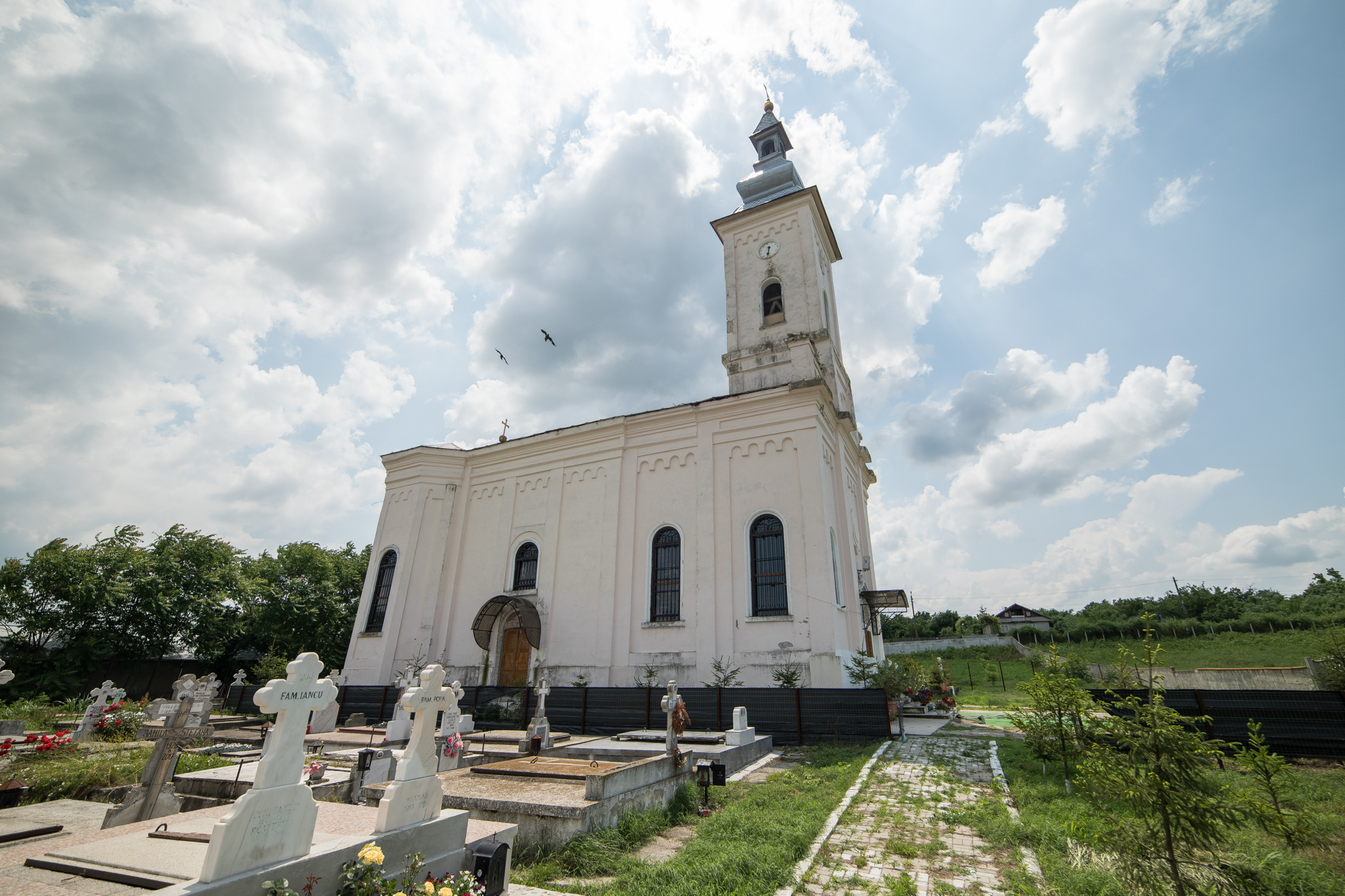 Clejani is a commune in Giurgiu County, Romania, about 40 km south of Bucharest, in the Vlașca region (part of Muntenia), on the Danube Plains near the Bulgarian border. It is composed of four villages: Clejani, Neajlovu, Podu Doamnei and Sterea.
Nine objectives in the town of Clejani are included in the list of historical monuments in Giurgiu county as monuments of local interest. Two of them are archaeological sites: the ruins of the Babele Shrine (15th-17th centuries) near the "Assumption of the Virgin Mary" church in Neajlovu; and the site "la Carieră" (500 m east of the village of Clejani), containing traces of settlements from the Early Bronze Age (Glina III culture) and from the Halstatt period.
Other five objectives are classified as architectural monuments: the church "The Assumption of the Virgin Mary" (1799, rebuilt in 1865) from Neajlovu; the church "Birth of the Virgin Mary" (1850-1902); the inn of Major Mişa Anastasievici (1859), today a library; the church "Saint Archangel Michael" (1864); and the ruins of the School of Trades (1834, rebuilt in 1853), the last four of the village of Clejani. The other two are memorial or funeral monuments, both located in Clejani: the crypt of Major Mişa Anastasievici (1885) and the funeral monuments of some Serbian families, located in the courtyard of the church "Saint Michael".
The commune is famous for its lăutari or gypsy musicians, especially the group Taraful Haiducilor (a.k.a. Taraf de Haïdouks) and members of the group Mahala Rai Banda.