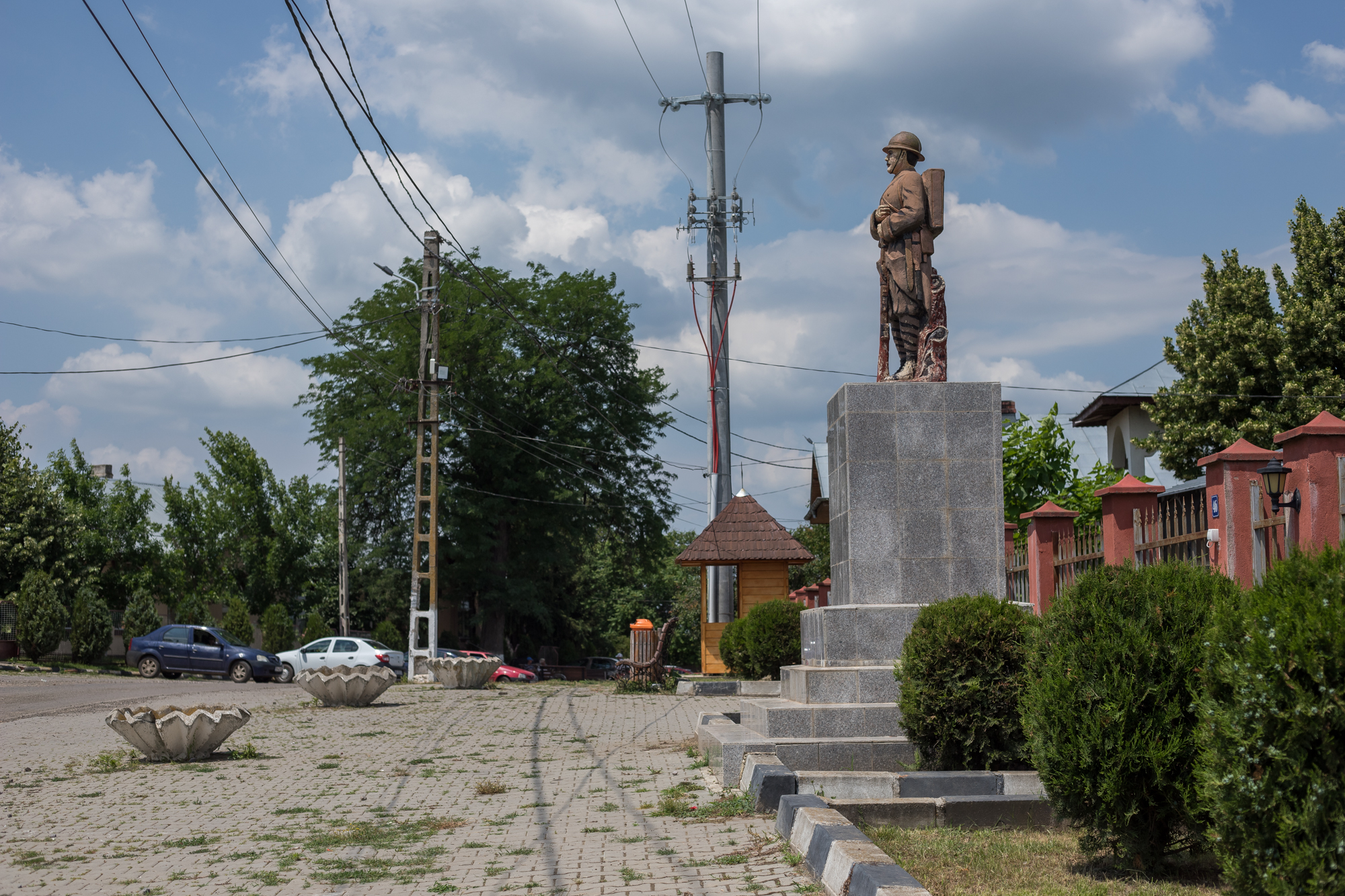 At the end of the 19th century, the commune was named Chiriacu, it was part of the Marginea area of Vlașca county, and was formed by the Beiu, Chiriacu, Moșteni-Calarashani villages, with a total population of 2547 inhabitants, and from the uninhabited Măcărău village. There was a mill and a school with 60 students (of which only one girl). At that time, Ciolanul-Pangăl commune, formed by the villages Ciolanu and Petru Rareș, also operated in the same territory of the commune, with 570 inhabitants. There were also two churches here.
The Socec Yearbook records the communes in the Danube grid of the same county; Chiriacu commune had 3498 inhabitants in Beiu and Chiriacu villages, and Ciolanu commune had 681 inhabitants in the village of residence. It was then established on the territory of today's commune and Radu Voda commune, with 1392 inhabitants in the villages of Cantemir, Dimitrie A. Sturdza, Moșteni-Călărășani, Radu Voda and in the Trupu-Buciumeni hamlet. In 1931, the village of Ciolanu also joined the village of Petru Rareș, from the commune of Pealesti.
In 1950, the communes passed into the administration of the Giurgiu district and then (after 1952) the Drăgănești-Vlașca district from the Bucharest region. In time, Chiriacu commune took the name of Beiu, from the new village of residence, and the commune of Radu Voda, that of Dimitrie Cantemir. The commune and the village of Beiu took the name of Izvoarele in 1964, and the commune and the village of Ciolanu – that of Valea Bujorului. In 1968, the communes moved to Ilfov county, the communes Dimitrie Cantemir and Valea Bujorului being abolished, and their villages included in Izvoarele commune. At the same time, the villages of Buciumeni (merged with Dimitrie Cantemir) and Dimitrie Sturza (merged with Radu Voda) were abolished. In 1981, a regional administrative reorganization led to the transfer of the commune to Giurgiu county.